Kevin Kondas – Franchisor – Drain Designs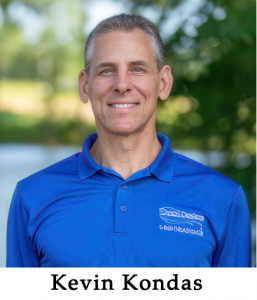 Kevin Kondas founded Drain Designs to increase awareness, improve technology, and raise standards in the drainage industry. With 1/3 of a century of experience in drainage, waterproofing, masonry, and foundation repair, Kevin witnessed a huge need for better drainage products and solutions.
Help us protect our health, economy and environment:
Poor drainage causes structural, mold and pest problems. We have worked intensively with foundation and hydrology engineers to find the best solutions. 
We are now offering an outstanding franchise opportunity in an industry with no formidable competition.
Rob West – Rob West, owner of Drain Designs of the Triangle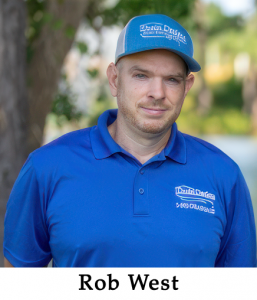 This business has been a life changer for Rob West and his family. Rob Is a Drainage Superstar who started as a laborer for Drain Designs over 8 years ago. He was our first franchisee.
Once I got set up to franchise, I started bugging him about being his own boss. Finally he caved and said he'd give it a try.  I set him up with a small franchise in Hillsborough, NC. He  saw the opportunity and began negotiating to get more territory. He soon talked me into part of Durham and later on the vast majority of my original Triangle 
NC area. I think we both agree that we couldn't have made a better choice. 
Nick Washburn, owner of Drain Designs of Holly Springs
&

Charlotte.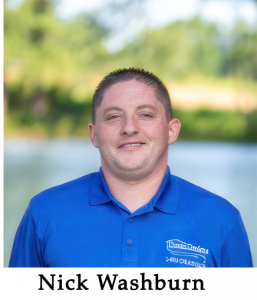 Nick and his best friend Patrick moved to NC from New York. Patrick started with Drain Designs about 5 years ago. He introduced me to Nick who had a handyman business and helped me with some projects on my place. I saw that Nick had incredible energy and work ethic.
He discussed the struggles of being in a business with so much competition and undercutting. I offered him the Drain Designs opportunity and he ran with it. He started with the Holly Springs NC franchise and within a year struck a deal for the Charlotte area. He hopes to obtain Wilmington NC and several other areas in the future.
Kevan Amos owner of Drain Designs of Akron Canton, Ohio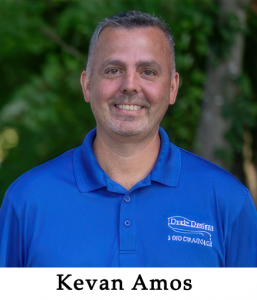 Kevan Amos is one of our newest franchisee and has been one of my best friends for 30 years. We worked construction together in our twenties but Kevan went on to get his MBA and law degree.
He got a job in aerospace where he worked for the next 20 years. He got tired of constantly traveling and being away from his wife and two sons. We discussed the possibility of him starting a franchise for a few years. He saw the success and fun we were having and joined us adding decades of business and legal experience to our team.
John Carrier
&

Drew Bachtell co-owners of Drain Designs of Cleveland, Ohio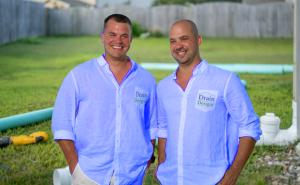 John Carrier and Drew Bachtell are our newest franchisees, operating out of Cleveland, Ohio
Celebrating years of professional experience, John Carrier and Drew Bachtell unite their expertise to form a leading drainage business. With a commitment to excellence, Drew, a devoted father of two and a distinguished military and war veteran, applies his precision and strategic acumen to conquer every drainage challenge. Complementing his skills, John, a seasoned engineer and father of three, contributes technical ingenuity to our innovative solutions. "Together, at Drain Design we specialize in protecting the health of your home and property by effectively addressing water-related issues at their source, reflecting a shared dedication to top-tier craftsmanship.